Gladys Knight: Renowned singer and entertainer
"Since I joined the Church, I desire to be more and more obedient to God. As I do so, many people say to me, 'I see a light in you more than ever before. What is it?'…During one performance at Disney world…[a member of the audience asked,] 'Could you please tell us…how you got that light?'
"the question was direct. so I gave a direct answer: 'I have become a member of The Church of Jesus Christ of Latter-day Saints."
Catherine Stokes: Assistant Deputy Director, Illinois Office of Health Care Regulation
"When I joined the Church, most of my friends and acquaintances thought I had taken leave of my senses. Some early comments were, 'I thought you were smart until you joined the Mormon Church.' 'Are you the only black member they have?'…
"Are there diverse opinions about race among members of the Church? Of course there are, and they run the spectrum. At the same time, there is a no more welcoming, loving, helping place. You have to come and see for yourself."
Thurl Bailey: Musician, former NBA star
"I had an opportunity to really delve into and learn in-depth what the Church was all about….So, here I am. It hasn't been an easy process, but I've learned a lot about patience and forgiveness. A lot of people I've encountered insist on telling me this is a racist Church, but I say, 'Hey, there's racism everywhere in the world. You can't spend your time blaming imperfect people.' I searched for my answers with an open heart, without blame, and I got them. Anyone can do the same."
*These three quotes listed above come from the book Why I Believe, Bookcraft, Salt Lake City, Utah (2002) as quoted in the brochure The Church of Jesus Christ of Latter-day Saints in Harlem.
Renee Olson
I started out an anti Mormon certified in Mormonism by the Home Mission Board of the Southern Baptist Convention. Through lots of love, patience, understanding and non-judgmental friends I came to see the real "truth" behind the LDS Church. I realized I had been brainwashed before and started doing my own thinking. The "truth" is that I have found more tolerance, acceptance and genuine Christ-like love among the Latter-day Saints than any other body of believers. Through the LDS Church I've come to know and understand what it means to have a personal relationship with my Heavenly Father and His Son Jesus Christ.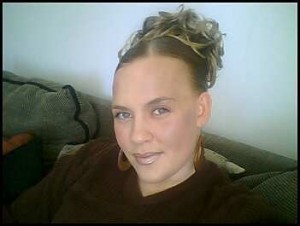 Ellie Mae Johnson
I am grateful for the Restored Gospel of Jesus Christ… The TRUE and LIVING Gospel on the Earth! I am especially grateful for the opportunity I have to raise my children in the gospel, that they may see a clear path to return home. I know that Heavenly Father answers my prayers.. He leads me CONTINUALLY… as I call upon his name!!
See Black Latter Day Saints on Facebook
Steven W. Dickerson, MSW
The single most important thing in my life was accepting the truthfulness of the restored Gospel of Jesus Christ. For many years before my baptism into The Church of Jesus Christ of Latter-Day Saints I felt a connection to our Heavenly Father. As a young growing boy I was taught some great principals by a loving Baptist Mother and Father. However even as a young boy I would question the link of Heavenly Father's direction for his people in modern times. It was not until I grew into manhood with children of my own did I come to know the true answers to my questions. I found those answers in the restored Gospel of Jesus Christ as taught in The Church of Jesus Christ of Latter-Day Saints. When I first opened The Book of Mormon I did so with a head full of rumors on how I would be treated and accepted because of my race. Nonetheless I pressed forward to learn the truth first-hand. Little did I know at the time what I had learned to love and embrace as a young boy would grow into a complete and full understanding of a present day relationship with my Father in Heaven. For some people of color I know it is not easy to shake the swirling thoughts of the past; it was not easy for me, however, I would ask all who read this to trust in the truth of the words found in the restored Gospel of Jesus Christ. Read the Book of Mormon, and ask your Father in Heaven in sincere prayer if therein the words are true. Once you do this I have no doubt that you will be provided the same answer that was provided to me. I testify to you that the teachings of The Church of Jesus Christ of Latter-Day Saints is that which has been provided for us by our Heavenly Father, brought to us on earth by his Son Jesus Christ, and restored at his direction through the Prophet Joseph Smith. I pray that you too will come to know that God is our Father; His Son is our Savior and Redeemer; we are led by a prophet for our time, even President Gordon B. Hinckley. Take the time to know His teachings as did I. I leave this sincere testimony with you in the name of our Savior Jesus Christ. Amen.
Anne Marie Saint Felix
What is a testimony? it is a public declaration regarding a religious experience. I gladly share my testimony of the living gospel of The Church of Jesus Christ of Latter Day Saints. I have been a member since age 9. I have been blessed with many trials in my life that have cause me to question not only my purpose here but the reality that there is a greater governing power in my life and in the life of others. Because of my trials and blessings, I have come to know that Jesus is the Christ and that his Church has been restored. When I read the doctrine, when I apply the teachings and when I am troubled I ask God for guidance and he has led me here. There are fundamental principles that Christ established in his church when he first walked in Jerusalem. They are here within the gospel teaching of the Church of Jesus Christ. I have learned that my Heavenly Father is a kind and responsive father. I asked him to lead me to the truth and he has lead me here. God lives and Jesus is the Christ. Miracles happen today – for they have happened in my life. This knowledge and application of these truths have brought me happiness. I am not perfect and my life has it ups and down. Though Jesus Christ, I know that there is a purpose for me in this life and a purpose for me in the life to come.
Wain Myers
I started preaching in Germany in 1989 at the New Jerusalem Church of God in Christ. There were two Pentecostal churches were I was stationed. After attending both, I made the decision to join New Jerusalem. When the pastor of the other church was made aware of my choice, he wasn't happy. Both preachers were competing for members and preaching against one another. This really disturbed me, so one night I got on my knees and asked God which church should I attend. Now I don't liken myself to Joseph Smith, but I heard the voice of the Lord say to me " don't attend either one. When you get back to the state, I will lead you to the church you need to attend". As you can imagine, when I told the pastor what Father had said to me I was accused of being lead by devil. After about a 6-hour meeting with the pastor and about 7 other associate ministers we said our goodbyes and part. As I left that meeting, I felt as if I had been in a 12-match fight, with bell and all.
When I returned from Germany I started attending True Vine Missionary Baptist Church. Where I preached for the next 6 years. During that period of time I learned how dark the priest craft. I didn't know then it was priest craft. Things had gotten so dark that I went to church one Sunday and prayed for a change or I would never attend church again. Nothing changed and I never returned to that church again.
In June of 1995 on a Monday night, I met my wife who I am now sealed to on the city bus I was driving. We saw her every Monday night. One night she was reading her Relief Society Manuel and I asked her what it. When she told me, I thought she was in some kind of Masonic group. She told me she was L.D.S., and I had no idea what she was talking about. Then she said we are referred to as Mormons. I said "no way. There are no black Mormons". She smiled and said, "Well now you have met one". I wanted to know more about this religion that I had no idea that black people were apart of. She told me if I wanted to know more about it she had some friends that would give me all the I wanted. I didn't understand why she couldn't tell me. Well she invited me to dinner and that was fine with me. When I arrived at her home for dinner, I met the missionaries. As we sat they told me the story of Joseph Smith. As they talked to me about his experience, the spirit was confirming that this is the church that I was told I would be lead to.
Christ lead me to his true Church. I bear witness to the truthfulness of this Church and the Gospel in the name of Jesus Christ. Amen
Rodric Johnson
At the age of 15 in the early 1990's, I considered myself a seeker of truth and a spiritual person. I discovered THE BOOK OF MORMON while doing research on Muslims at my high school. I had every intention of uniting myself to that religion in some form. Assuming Muslims had some affiliation with Mormon specified on that strange sky-blue edition of the BOOK OF MORMON, I removed it from the shelf and read it. That book converted me to Jesus Christ.
I knew nothing of the church to which this book belonged. I knew only that I now believed firmly in the divine Sonship of Christ. I went to a dance with my cousin hosted by a church, The Church of Jesus Christ of Latter-day Saints in Tifton, Georgia. I loved the peaceful feeling I had there, and told him I wanted to attend church. He told me he would send Missionaries to my home. They never came.
One day, after my family had moved to another part of town in Nashville, Georgia, missionaries came to our house. I allowed them in, against my parents' wishes. I had little respect of what these two men were teaching thinking I had found my faith. I had heard it before. I was a teenager and knew it all, I didn't really want to listen anymore.
Then they mentioned prophets. I had wanted to know of a prophet since before learning of Islam. They told me of Joseph Smith Jr. My soul exploded, and I went into a daze with shock. I knew what they taught was true. Then to top it off, they told me I didn't have to believe it just because they said it. They told me I can get my own witness from God. I had never heard a preacher say that before! I had always been taught to believe it or go to hell. In the spirit, my Elder, Elder Sheridan, asked me to get baptized. I said yes.
I have come to realize the The Church of Jesus Christ of Latter-day Saints is truly Christ's church. Jesus Christ is the head of this church. It bears his name. I have testified of Him as a missionary in South Africa to the appreciation of Elder Sheridan who years after my baptism took me to the Missionary Training Center and I hope to continue to testify of Christ my entire life.
I know he lives and invites us to live as he lives, in glory. I know that Joseph Smith Jr. saw what he saw. He did, as I live; I know he saw God the Father, and Jesus Christ his Son. And the Glory of God was 'round him, and the Holy Spirit quickened him to endure Their presence.
Matthew White
I have been a member of the church for 23 years. I joined the church in 1980 while stationed in the military in Fort Jackson, SC. I was approached by a brother who had joined the church before the 1978 revelation of the priesthood. He introduced me to the Book of Mormon and the missionaries. At that time there were only 3 blacks that I knew who were LDS. And all 3 were in the military. So they invited me to play basketball. And from that date in 1980 I have grown in the gospel. I have been a counselor in the bishopric 2 times. I have been in the Elders Quorum and the High Priests Quorum. Now I am High councilman in the Cincinnati OH North Stake. I am also a temple worker.
I believe in what President Gordon B Hinckley said when this gospel will make a bad man good and a good man better. I am one of those.
I am married to a wonderful woman from South Korea. We raised 2 kids in the church and sometimes it is not easy. With the Gospel's help we are doing fine.
I have a testimony that this the only church on the earth that can get us back home to our father. It is my testimony that all who would listen to the missionaries' discussions would have the reassurance that this is our Father's church.
Joseph and Jeannette Walkes
I had always been interested in genealogy, and even joined the local Leavenworth Genealogical Society to learn some thing about how it worked. I was the only Black member. One weekend they had a workshop, and I attended. The instructor I was to learn was from Salt Lake City. After the workshop I approached him and told him my family came from the island of Barbados, and this was my field of interest. He took my name and address and when he returned to Salt Lake mailed me the titles and microfilm number of everything the Genealogical Society had in Salt Lake. My wife and I, had to attend a meeting of a research group in New Mexico, and looking on the map we saw how close Utah was, so we decided that we would go and spenda week and visit the Genealogical Library which our new friend has said was the worlds largest.
We arrived in Salt Lake City, and checked into the Hotel Utah. It was quite late, and very dark out. When we arrived in our room, we looked out the window and low and behold we was in front of what we later learned was the Temple.
The next day we headed out for the genealogical library, and learned that they were holding funeral service for President Spencer Kimball. We didn't know who he was or much of anything concerning the Mormons however. As all good tourist, we ended up in Temple Square and some one came out and invited us to the funeral at the Tabernacle service, but my wife, as a good Baptist (I was Catholic) said she would not feel right since she had pants on. So we did not view the funeral. But for the most part, we spent the week touring the Visitors Center. We was given a Book of Mormon some where along the way, but we never signed a card leaving our address.
We returned home to Leavenworth, Kansas, read the Book of Mormon and was very impressed. My wife being new to Leavenworth was seeking a good Baptist Church she could attend. I took her to all of the Black churches in Leavenworth, and she was not happy with any of them. However, while at one of the visitors center in Temple Square, a female missionary convinced us to view a film. She asked which one would we like to see, and we told her to pick a film. She picked" Families Can Be Together Forever." When the film was over my sweet heart was in tears, and she told me "I think this is the Church I think I want to join.!"
When we returned to Leavenworth, we had no idea how to get a hold of the LDS Church, and a couple of weeks later, a knock was on our door, we opened it and there was two young missionaries standing there. They had been working the neighborhood and went past our home twice, and finally something told them to knock on the door. My wife literally pulled them into the house, and told them we had read the Book of Mormon and began showing them all of the photographs we had taken in Salt Lake, and that we had no idea how to get in touch with anyone from the church. We did not know there was a church in Leavenworth.
We received several lessons and my wife demanded that we be Baptized, "if any thing happens to us, and we are not baptized, we will haunt you for the rest of your life" my wife told the missionaries.
It wasn't long before we were baptized. To make a long story short, we were sealed in the Salt Lake Temple, and we return often to the Salt Lake, to go through the Temple, and have many LDS friends in Salt Lake. We have visited many Temples across the country, and have done our work for our families therein. My wife and I have served a two year mission in the inner city of Kansas City, Kansas, and a nineteen month mission in the inner city of Kansas City, Missouri. I became a Stake High counselor at the new Stake Center, being there to turn the dirt when it was being built. My wife and I was assigned to the Winter Quarters Temple in Nebraska, becoming the first Black couple to serve therein, but had to leave after several months for health reasons.
At my ward each February I present a fire side on Black LDS history.
We have returned to Salt Lake City to meet the missionary who baptized us. He has two kids and we stay in touch with one another. We have enjoyed our membership in the Church, and all of the Saints that we have met, and we have attended LDS Church service all across the United States, and though my age and health has put some restrictions on both of us, we still remain active. As a side note, we spend quite some time visiting hotels. When we go to a Marriott, we always exchange their BOM with one we bring, that has our photograph and testimony in it.
Yours in the Kingdom
Joseph and Jeannette Walkes
Peter M. Johnson
Keith L. Brown
Keith L. Brown first received the Book of Mormon in 1980 and later joined the church in 1998.  See the following links for his story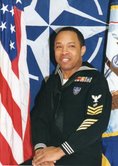 http://www.blacklds.org/keith-l-brown-talk-testimony
Cindy-Lee
Cindy-Lee a Jamaican from Montego Bay shares her testimony of  the Church of Jesus Christ of Latter-day Saints:
Stacey Miles
http://www.blacklds.org/540/stacey-miles-of-akron-oh-shares-his-life-and-testimony